Reminder! Friday, March 24, 2023 is an Act 80 day. There is no school for students.

A reminder that EJES Krispy Kreme and Soft Pretzel orders should be picked up at Basom Park today between 3:30 and 6:00 PM.

Penn State is offering educational Science-U Summer Science Camps and ENVISION to students in local school districts. Registration for most of these camps opens on February 7, 2023, at noon. Here is a link for more information.
https://5il.co/1o6am

The winter concert for kindergarten through 4th grade is still on for tonight. K-2 is 6:00-6:30. Grades 3-4 will be held from 7:00-7:30. Shuttle services from Basom Park will be available.

Bus 30, 31, and possibly 55 are running behind this morning due to poor road conditions.

Good morning. Just a reminder to EJES families that the Little Caesar's Pizza and Gertrude Hawk Candy orders have arrived and should be picked up at Basom Park today, Wednesday December 7th, between 3:30 and 7:00 PM.

Bus 43 is running behind this morning because of icy roads.

Just a reminder that today, Thursday , November 17th EJES will be conducting a safety drill with our students.
EJES Families: There was no fire today but we did have a fan that wasn't working in the kiln room which caused smoke and a smell in the building. The fire department is still onsite to offer assistance. Dismissal will not change. We would like to give a special thanks to all those who responded to help us out today!
Good afternoon EJES families. We had a fan malfunction in our kiln room which caused smoke in the building. The fire department is onsite helping to remediate the smoke. At this time all students and staff are safe and will be able to complete the day with a normal dismissal. There was no fire.

Pre-kindergarten club for children entering kindergarten in the fall 2023 • Free books and learning games • Helpful tips for parents • Everything mailed to your home • Research evaluations - earn $200
https://5il.co/1k7zf

2022-2023 East Juniata Elementary Boys Basketball Winter League sign up for boys in grades 3-6.
https://5il.co/1k3fg

PA and local American Legion essay contest opportunities for students in grades 6-12.
https://5il.co/1juhx

Guest Teacher Program: This program is designed for individuals who have a Bachelor's degree, but do not have a PA teaching certificate. TIU 11 will provide training, help to create connections with districts, walk through the required paperwork and clearances, and process the paperwork that will result in an emergency substitute teaching certificate that will allow you to substitute teach in school districts within the TIU 11 footprint. For more details:
https://www.smore.com/0pbnj

Please join us on November 1, 2022 at EJES for Book Bingo in the cafeteria. There will be many great books available for students to win. Hot dogs, chips, and juice bags will be available for all in attendance. All students will go home with a free book. If you plan on attending please be sure to return your slip by October 14th, so we can plan accordingly for all in attendance.
https://5il.co/1j4lk
Grades K, 1 & 2 - 5:30-6:30 Grades 3, 4, 5, 6 - 6:45-7:45

Please see details for any student in K-8 that interested in participating in the National School Bus Safety Week Poster Contest. National School Bus Safety Week is observed October 16th-20th. The deadline for entry is March 1, 2023. Details can be found here:
https://5il.co/1j3ys

The DeLauter Youth Center (DYC) is re-opening on Tuesday 09/20/22 at 6PM for all area Juniata County youth grades 4th through 12 grades. The DeLauter Youth Center is located at 337 Washington Avenue, Mifflintown, PA. More details can be found on Facebook: Paul W. Delauter Youth Center
https://www.facebook.com/DeLauterYouthCenterMifflintown

The first EJES Home and School meeting of the 2022-23 school year will be held this evening 9-19-22. The meeting will take place in the cafeteria starting at 7:00 PM.

Fall pictures will be held at EJES for all students on 9-16-22. Here is a link with package and online ordering details.
https://5il.co/1i034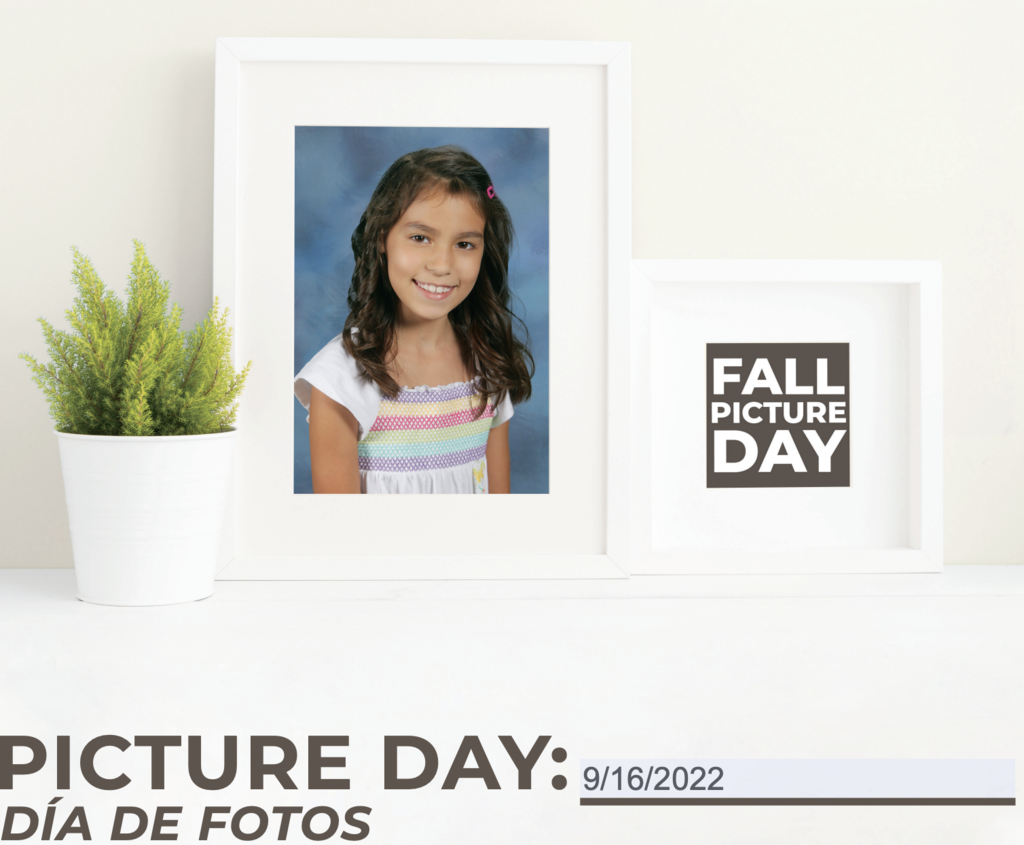 Here is a link to the elementary student handbook. Many elementary questions can be found here. For instance if you have questions regarding dress code they can be found on pg. 5
https://5il.co/1hblm