Just a reminder that today, Thursday , November 17th EJES will be conducting a safety drill with our students.
EJES Families: There was no fire today but we did have a fan that wasn't working in the kiln room which caused smoke and a smell in the building. The fire department is still onsite to offer assistance. Dismissal will not change. We would like to give a special thanks to all those who responded to help us out today!
Good afternoon EJES families. We had a fan malfunction in our kiln room which caused smoke in the building. The fire department is onsite helping to remediate the smoke. At this time all students and staff are safe and will be able to complete the day with a normal dismissal. There was no fire.

Pre-kindergarten club for children entering kindergarten in the fall 2023 • Free books and learning games • Helpful tips for parents • Everything mailed to your home • Research evaluations - earn $200
https://5il.co/1k7zf

2022-2023 East Juniata Elementary Boys Basketball Winter League sign up for boys in grades 3-6.
https://5il.co/1k3fg

PA and local American Legion essay contest opportunities for students in grades 6-12.
https://5il.co/1juhx

Guest Teacher Program: This program is designed for individuals who have a Bachelor's degree, but do not have a PA teaching certificate. TIU 11 will provide training, help to create connections with districts, walk through the required paperwork and clearances, and process the paperwork that will result in an emergency substitute teaching certificate that will allow you to substitute teach in school districts within the TIU 11 footprint. For more details:
https://www.smore.com/0pbnj

Please join us on November 1, 2022 at EJES for Book Bingo in the cafeteria. There will be many great books available for students to win. Hot dogs, chips, and juice bags will be available for all in attendance. All students will go home with a free book. If you plan on attending please be sure to return your slip by October 14th, so we can plan accordingly for all in attendance.
https://5il.co/1j4lk
Grades K, 1 & 2 - 5:30-6:30 Grades 3, 4, 5, 6 - 6:45-7:45

Please see details for any student in K-8 that interested in participating in the National School Bus Safety Week Poster Contest. National School Bus Safety Week is observed October 16th-20th. The deadline for entry is March 1, 2023. Details can be found here:
https://5il.co/1j3ys

The DeLauter Youth Center (DYC) is re-opening on Tuesday 09/20/22 at 6PM for all area Juniata County youth grades 4th through 12 grades. The DeLauter Youth Center is located at 337 Washington Avenue, Mifflintown, PA. More details can be found on Facebook: Paul W. Delauter Youth Center
https://www.facebook.com/DeLauterYouthCenterMifflintown

The first EJES Home and School meeting of the 2022-23 school year will be held this evening 9-19-22. The meeting will take place in the cafeteria starting at 7:00 PM.

Fall pictures will be held at EJES for all students on 9-16-22. Here is a link with package and online ordering details.
https://5il.co/1i034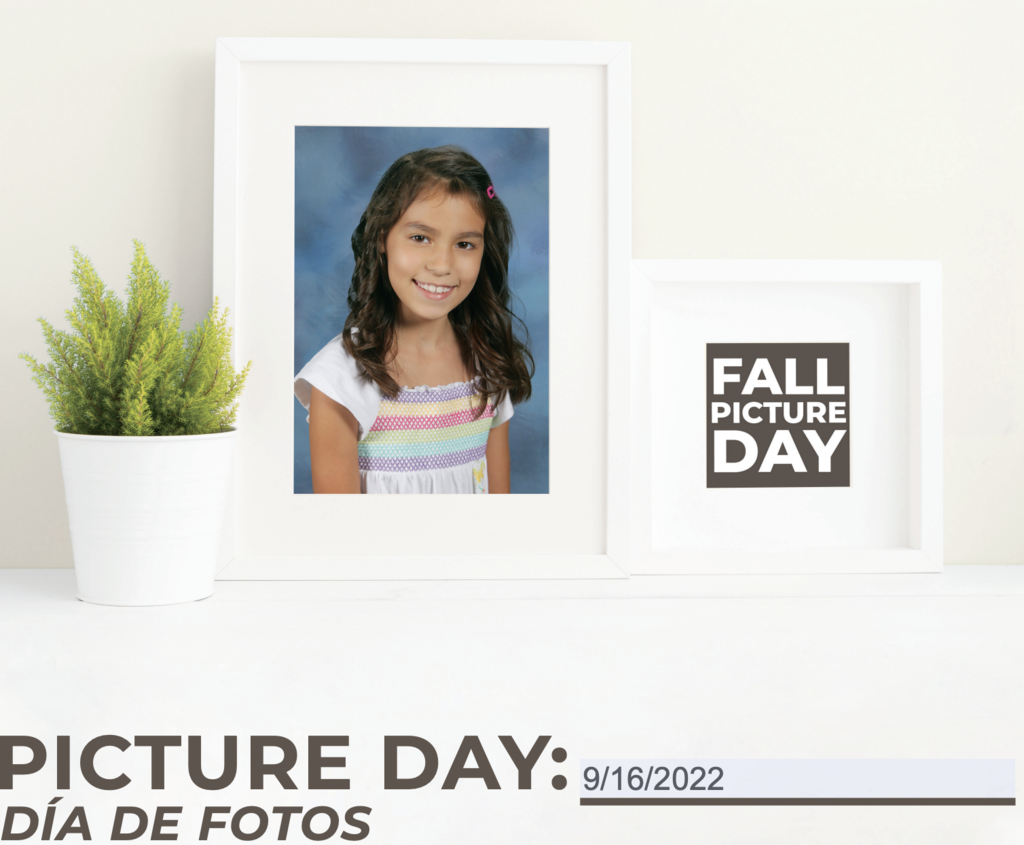 Here is a link to the elementary student handbook. Many elementary questions can be found here. For instance if you have questions regarding dress code they can be found on pg. 5
https://5il.co/1hblm

If you did not send a note to school today and your child is to be on parent pickup, please contact the office to let us know at 717-694-3961. If your child is on parent pickup each day you would only need one note.

Kindergarten orientation at EJES is today Wednesday, August 24, 2022 beginning at 4:00 p.m. Please plan to park in the parking lot beside the building which is also our parent pick up area. Open house will be Monday August 29th from 2:00-4:00PM.

Reminder to all parents: The free lunch program for all students has expired. Please go to
www.schoolcafe.com
and fill out the application for free/reduced lunch/breakfast. Please do this as soon as you can so this is in place for the start of the school year. Also, since your student has not purchased meals in a while, please check your account balances. If you have questions, please contact Lauren Mowry at 717-436-2111 Ext 5166,
Lmowry@jcsdk12.org

EJES is proud to announce that we have achieved banner status for our PBIS program. Banner status represents a great deal of effort and is an accolade worthy of celebration. Each of our schools started this process prior to consolidation. A big shout out to all our students, parents, teachers, faculty and staff in achieving this recognition. Here is a link to our PBIS handbook.
https://5il.co/18sd9


Do you have a child who will be ready for kindergarten in the Juniata County School District for the 2022-2023 school year? If so, join us!! Families will have the opportunity to visit the elementary school, meet school district teachers, and participate in fun, hands-on kindergarten readiness activities to help prepare for school. Activities at these events will be provided for children and their parents by the Juniata County School District, Success by 6, Head Start, and other local early childhood programs. Kindergarten registration packets will be available at this event.
https://5il.co/15sqh