The DeLauter Youth Center (DYC) is re-opening on Tuesday 09/20/22 at 6PM for all area Juniata County youth grades 4th through 12 grades. The DeLauter Youth Center is located at 337 Washington Avenue, Mifflintown, PA. More details can be found on Facebook: Paul W. Delauter Youth Center
https://www.facebook.com/DeLauterYouthCenterMifflintown

The first EJES Home and School meeting of the 2022-23 school year will be held this evening 9-19-22. The meeting will take place in the cafeteria starting at 7:00 PM.

Fall pictures will be held at EJES for all students on 9-16-22. Here is a link with package and online ordering details.
https://5il.co/1i034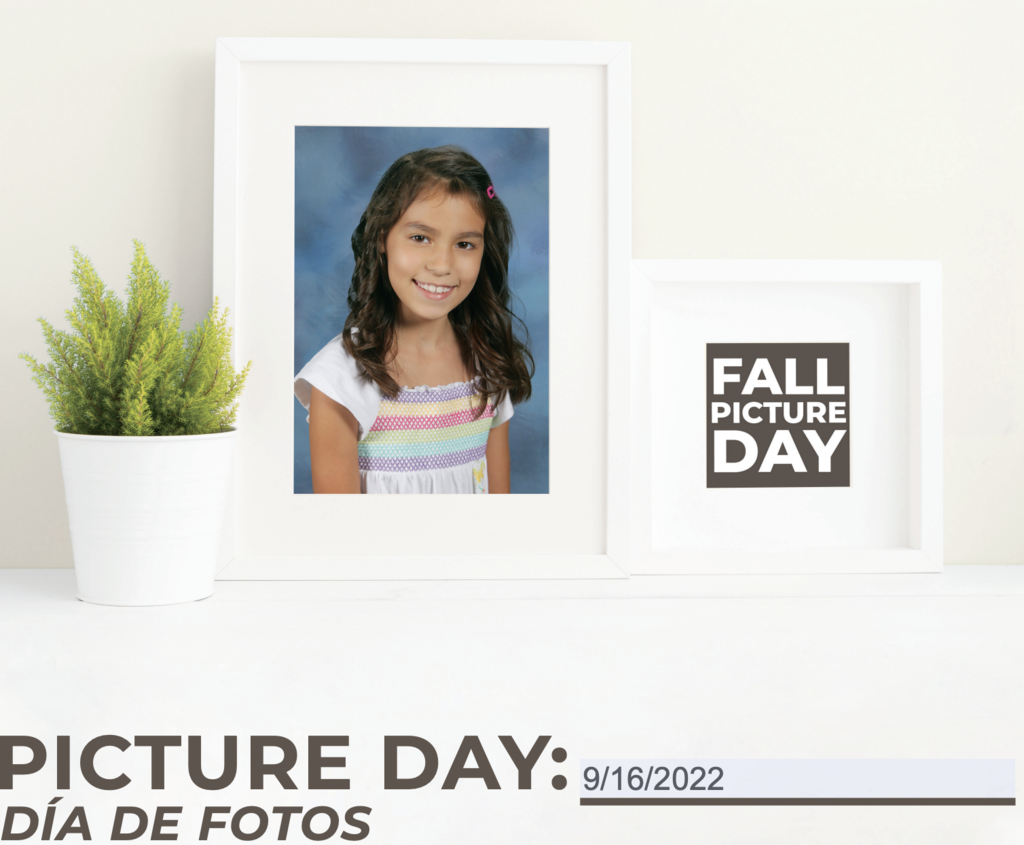 Here is a link to the elementary student handbook. Many elementary questions can be found here. For instance if you have questions regarding dress code they can be found on pg. 5
https://5il.co/1hblm

If you did not send a note to school today and your child is to be on parent pickup, please contact the office to let us know at 717-694-3961. If your child is on parent pickup each day you would only need one note.

Kindergarten orientation at EJES is today Wednesday, August 24, 2022 beginning at 4:00 p.m. Please plan to park in the parking lot beside the building which is also our parent pick up area. Open house will be Monday August 29th from 2:00-4:00PM.

Reminder to all parents: The free lunch program for all students has expired. Please go to
www.schoolcafe.com
and fill out the application for free/reduced lunch/breakfast. Please do this as soon as you can so this is in place for the start of the school year. Also, since your student has not purchased meals in a while, please check your account balances. If you have questions, please contact Lauren Mowry at 717-436-2111 Ext 5166,
Lmowry@jcsdk12.org

EJES is proud to announce that we have achieved banner status for our PBIS program. Banner status represents a great deal of effort and is an accolade worthy of celebration. Each of our schools started this process prior to consolidation. A big shout out to all our students, parents, teachers, faculty and staff in achieving this recognition. Here is a link to our PBIS handbook.
https://5il.co/18sd9


Do you have a child who will be ready for kindergarten in the Juniata County School District for the 2022-2023 school year? If so, join us!! Families will have the opportunity to visit the elementary school, meet school district teachers, and participate in fun, hands-on kindergarten readiness activities to help prepare for school. Activities at these events will be provided for children and their parents by the Juniata County School District, Success by 6, Head Start, and other local early childhood programs. Kindergarten registration packets will be available at this event.
https://5il.co/15sqh


Bus 43 will be running 30 minutes behind today.


Students in grades 3-6 interested in playing basketball should return the registration/waiver form.
https://5il.co/10drn

Homeroom assignments have been posted to the the EJES website for the 2021-22 school year. Please click the link below to see your child's homeroom class. Individual student schedules will be posted to the school Sapphire website on August 23, 2021. Please join us for a district wide open house which will be held on Aug 31, 2021 from 2:00-4:00 at each school. Here is the link to homerooms at EJES:
https://5il.co/x1lt

The Juniata County School District would like to update the community of our plans for the reopening of the 21-22 school year. We are happy to announce our plan to reopen schools with a full time in person schedule. In addition, students attending in person instruction will not be required to wear face coverings in the school buildings. Furthermore, we have partnered with the TIU #11 to expand our virtual course catalog beyond Odysseyware. We feel this increase of offerings will better meet student needs. If you prefer your child to receive virtual learning next year, please contact your home school's office for additional information. The district will not be able to offer a full schedule of HRE type classes for the upcoming school year. We cannot wait to welcome our students back for an exciting new year. We are also reminding families, the district may be required to make changes according to any new state or federal mandates.

Dear JCSD families, We have received an update on services for Curtis Clark. Click here for the details:
https://5il.co/upli
As a reminder for any student or staff needing in-person support, East Juniata Elementary School will be open and counselors will be available from 12:00-4:00 p.m. on Monday, June 28th. Sharing this information with your child can be challenging. This article may provide tips to help you and your child cope:
https://kidshealth.org/en/parents/death.html
. To know more about Curtis's Journey you can visit Caring Bridge at
www.caringbridge.org
. JCSD Administration

For more information with our JCSD FREE Summer Meal Sign Up and the form link below needs to be filled out each week to receive FREE school meals for our students. THANK YOU!!
https://forms.gle/zgB9Qb8JGJpEmAh16

EJES will once again be holding a showcase of talent on June 1st starting at 8:45. Please click on the link for more details.
https://5il.co/sl1p